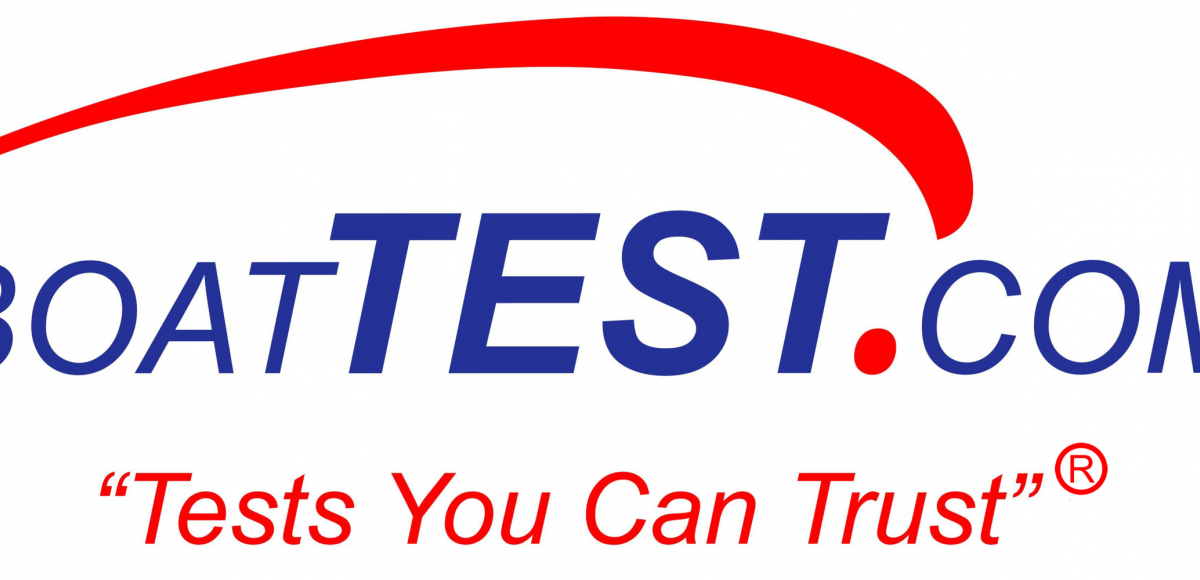 Tracker Targa V-20 WT (2016-) (w/ 1 x 225-hp Mercury OptiMax Pro XS)
Brief Summary
TRACKER's new 2016 Targa V-20 WT is the largest welded aluminum boat in the builder's line up. With an aluminum hull thickness of .125, the same thickness as a larger aluminum fuel tank, the boat will offer excellent abrasion resistance for beaching on pebbly or sandy shores. The hull is what the builder calls a "Deep V", though that characterization is in the context of the aluminum inshore, rather than fiberglass offshore, market. In other words, it's a lot of deadrise for an aluminum boat, but not for an offshore fiberglass boat that is designed to keep up a good turn of speed when the wind is blowing offshore.
Key Features
Tracker's largest Deep V aluminum boat
Optional Sport Package: bow seating, aft deck extension, flip-up jump seats and ski-tow pylon
.125'' 5052 marine-grade hull
Redesigned port and starboard consoles
Tandem-axle trailer with powder-coat finish and Galvashield corrosion protection
Versatrack accessory-mounting channel
Deluxe helm and passenger seats and 2 movable folding fishing seats
2 top-loading rod boxes
Diamond Coat exterior finish
Specifications
Length Overall
20' 2''
6.15 m
Beam
102''
2.59 m
Dry Weight
2,195 lbs.
996 kg
Tested Weight
N/A
Draft
N/A
- Draft Up
N/A
- Draft Down
N/A
- Air Draft
N/A
Deadrise/Transom
35-deg. (at the bow)
Max Headroom
open
Bridge Clearance
N/A
Weight Capacity
N/A
Person Capacity
N/A
Fuel Capacity
47 gal.
178 L
Water Capacity
N/A
Length on Trailer
N/A
Height on Trailer
N/A
Trailer Weight
N/A
Total Weight


(Trailer, Boat, & Engine)

N/A
| RPM | MPH | Knots | GPH | MPG | NMPG | Stat. Mile | NM | dBa |
| --- | --- | --- | --- | --- | --- | --- | --- | --- |
| 700 | 3.3 | 2.8 | 0.3 | 10.8 | 9.4 | 458 | 398 | 77 |
| 1000 | 4.9 | 4.2 | 0.7 | 6.9 | 6.0 | 293 | 255 | 75 |
| 1500 | 6.6 | 5.7 | 1.5 | 4.4 | 3.8 | 186 | 162 | 80 |
| 2000 | 7.7 | 6.7 | 2.8 | 2.7 | 2.4 | 116 | 100 | 80 |
| 2500 | 8.6 | 7.5 | 4.5 | 1.9 | 1.7 | 82 | 71 | 89 |
| 3000 | 22.8 | 19.8 | 4.9 | 4.7 | 4.1 | 197 | 171 | 88 |
| 3500 | 27.5 | 23.9 | 6.7 | 4.1 | 3.6 | 175 | 152 | 83 |
| 4000 | 31.9 | 27.7 | 9.0 | 3.5 | 3.1 | 150 | 130 | 84 |
| 4500 | 36.7 | 31.9 | 12.8 | 2.9 | 2.5 | 122 | 106 | 85 |
| 5000 | 41.2 | 35.8 | 15.6 | 2.6 | 2.3 | 112 | 97 | 85 |
| 5500 | 46.1 | 40.0 | 20.2 | 2.3 | 2.0 | 96 | 84 | 87 |
All fuel consumption numbers are the total for all engines in the boat. Speeds are measured with Stalker ProSports radar gun or GPS. Fuel consumption (gallons per hour) measured with Floscan digital fuel-flow meter or by on-board factory-installed diagnostic instruments. Range is based on 90% of published fuel capacity. Sound levels determined using Radio Shack digital decibel meter on A scale. 68 dBA is the level of normal conversation. Time to plane is measured from start of acceleration to formation of rooster tail behind boat.
Performance Chart
Acceleration Times & Test Conditions
| | |
| --- | --- |
| Time To Plane | 3.5 sec. |
| 0 to 30 | 6.7 sec. |
| Ratio | 1.75 : 1 |
| Props | 19'' Enertia |
| Load | 2 persons, full fuel, 0 water, 50 lbs. of gear |
| Climate | 79 deg., 64 humid.; wind: 0-5 mph; seas: calm |
Captain's Report
The 20'2" (6.15 m) Targa V-20 WT is the largest welded aluminum deep-V that Tracker Marine Group builds.
Mission Statement
The TRACKER Targa V-20 WT is designed to be a big-feeling multi-species fishing boat that will get anglers out and back when conditions deteriorate. She has space for three people to fish with movable seats and raised fore and aft casting decks and there's adequate storage for rods and gear. To appeal to buyers looking for a turn-key package, the TRACKER Targa V-20 WT comes with a choice of 2- or 4-stroke outboards, a trolling motor, a fishfinder, a livewell and a tandem-axle trailer. An optional Sport Package can make her more attractive for watersports.
Features Inspection
Construction.
The Targa V-20 WT has a thicker .125" (3.2 mm) hull than on other TRACKER models. The stringer systems and box-beam aluminum transom are also all welded for increased strength. TRACKER finishes the boat in its exclusive Diamond Coat color-fast coating for longevity.
The TRACKER Targa V-20 WT features all-welded construction with full-length stringers and lots of transverse supports.
Trailer.
The tandem-axle trailer is custom-made for the Targa V-20 WT and has a swing-away tongue, jack, a spare tire and mount. There's a step at the bow to make it easier to climb up onto the boat when it's on land. It's finished in the manufacturer's Galvashield finish for corrosion-resistance and the brake lines are run inside the frame with a single-point bleed system.
The Targa V-20 WT comes standard with a color-matched trailer and total package weight is estimated at 4,213 lbs. (1,911 kg).
With all the seats secured in the cockpit, the Targa V-20 WT has fore and aft decks for fishing.
The forward cushions and aft jump seats are an option that gives the boat seating for eight people.
With all the hatches open, we can see the storage space for gear and access to the trolling motor foot pedal in the bow and to the batteries and charger in the stern. Note the fore and aft livewells.
The Bow.
A multi-species boat has higher freeboard than a bass-focused model and this is evident in the TRACKER Targa V-20 WT. The bow casting deck is recessed about a foot below the sheer. The Minn Kota PowerDrive 24-volt trolling motor has 70 lbs. of thrust and a 60" (1.52 m) shaft. The foot pedal is beneath a hatch in the bow and there's a mount for a movable seat. The bow electrical panel has a trim switch for the motor, controls for the bow livewell and a 12-volt power plug.
This hatch in the bow has space for two small tackle boxes.
Bow Storage.
Hatches in the deck outboard of the seat pedestal open to reveal the 19-gallon (71.9-L) bow livewell to port, which has a removable bait bucket. There's open storage to starboard. In the walkway between the helm and companion consoles the Targa V-20 WT has a locker that can accommodate up to five 6'-long fishing rods. For security, the hatch locks and has a backup bungee-style fastener to ensure that it stays closed.
The rod locker opening is large enough to make it easy to grab a pole. Outboard on each side, the lockers in the footrests ahead of the driver's and co-pilot's seats lock.
The Helm.
The Targa V-20 WT's windshield is a full height walkthrough model with an aluminum frame. Pass through it and to starboard, the helm has hydraulic steering and a tilt wheel. Instrumentation includes a voltmeter and water pressure indicator plus a tachometer with built-in trim and a speedometer with an integrated fuel gauge. To port is the remote for the stereo and to starboard, TRACKER provides a cell-phone holder with a bungee cord. Above to starboard, the Lowrance Mark-5X fishfinder is mounted on an adjustable bracket. On the accessory switch panel, the Master Power button controls the on board electrical systems. Shut it down and all the accessories are off.
The silver and black colors on the dash panel help reduce glare on the gauges.
To starboard at the helm, the accessory switches are in reach and the Master Power button shuts down the panel. There's also a tray underneath for items like this hand-held VHF radio.
The driver's footrest locker has secure storage and provides access to the fuse panel.
Outboard of the driver's seat there's a cup holder, small storage tray with a retaining net and on boats equipped with a kicker motor, the second ignition switch.
The second throttle/shift lever is also for the kicker motor, which on our boat was a 9.9-hp model.
The Cockpit.
The Targa V-20 WT's cockpit has four standard seats. The driver's and co-pilot's buckets are fixed, but they are adjustable. The two portable seats swivel 360-degrees and secure into receptacles in the forward and aft fishing decks. The boat also comes standard with the VersaTrack accessory mounting channels in the gunwales. Individual accessories are extras.
The Targa V-20 WT comes with four pedestal-style bucket seats and the aft two are portable. In this photo, one seat has been moved to the bow.
Cockpit Storage.
The port console has a carpeted glove box with a locking hatch and outboard is an open tray that provides additional storage space. Down low in the footrest is another locking, carpeted compartment. In the cockpit sole between the two forward bucket seats, a locking hatch opens a compartment that's wide enough to handle a large fishing net and additional gear.
Rod Lockers.
Outboard in the topside decks are two lockers with locking hatches covered in nonskid. To starboard is a locker that can accommodate three 8' long fishing rods and to port the compartment is open. Down low in the bulwarks are a long locker to port and a shorter one to starboard.
The glove box in the port dash locks and there's a tray outboard for additional items.
The in-floor locker hatch is supported with a gas strut and it's reinforced with aluminum bait sections so it won't flex when passengers walk on it.
This locker in the port deck has room for three 8'-long rods and it locks. We'd like to see TRACKER put a small retaining cable on the hatch so that it doesn't fall over against the dock and scratch the top.
The port side in-bulwark locker has racks for the stern light and paddle.
The locker to starboard is smaller because of the space taken up by the second set of controls for the kicker motor.
The Aft Deck.
There's a receptacle for one of the portable seats in the aft deck, which is an easy step up from the cockpit. Without the seat in place, there's space for a fisherman to work comfortably. Two forward hatches in the deck open to uncover the 48-gallon (182-L) aerated livewell that has a bait bucket, timer and recirculation system. Perforated dividers can be inserted in the well to separate species.
Outboard to starboard
is the locker that holds the starting battery and charger and to port are the two batteries for the trolling motor. In the center of the stern is a receptacle for the optional ski tow pylon and a small swim step to starboard on the transom has a four-step ladder.
The Targa V-20 WT can be ordered with an optional kicker motor up to 15-hp.
The aft livewell has a 48-gallon (182 L) capacity and to port is a removable bait bucket. Directly abaft is a locker that houses the trolling motor batteries.
To starboard in the aft deck is a locker with the motor cranking battery and on board charger.
Power and Performance
Top Speed 46.1 MPH.
The TRACKER Targa V-20 WT is available with Mercury outboard power ranging from 150-hp to 225-hp in 2- stroke and 4-stroke models. We tested her with a 225-hp OptiMax Pro XS 2-stroke turning a 14 5/8" x 19" Tempest three-blade stainless steel propeller through a 1.75:1 gear reduction. Top speed was 46.1 mph at 5500 rpm and we burned 20.2 gph, giving her a range of 96 miles at wide open. Best cruise came at 3000 rpm where we ran 22.8 mph and burned 4.9 gph, resulting in a range of 197 miles.
With the largest 2-stroke offered, the Mercury 225-hp OptiMax Pro XS, the Targa V-20 WT ran a top speed of 46.1 mph.
Holeshot.
TRACKER designs the Targa V-20 WT with reversed chines and a set-back transom for improved acceleration and overall performance. We recorded a time to plane of 3.5 seconds. She took 4.9 seconds to reach 20 mph and 6.7 seconds to hit 30 mph.
Maneuverability.
Families looking for a boat that can provide double-duty for watersports should be pleased with the Targa V-20 WT. She carved clean circle turns and the deep-V design with 35-degrees of deadrise at the bow and 20-degrees at the transom knocked down wakes and wind chop handily.
Price
$31,995 with a Mercury 150XL FourStroke and tandem-axle trailer.
Options to Consider
• Mercury 200 XL OptiMax 2-stroke outboard ($3,000)
• Mercury 225 XL OptiMax Pro XS 2-stroke outboard ($5,400)
• Mercury 200 XL Verado 4-stroke outboard ($5,700)
• Mercury 225 XL Verado 4-stroke outboard ($8,700)
• Sport package (includes port and starboard bow cushions, aft deck extension, flip-up jump seats and ski tow pylon) ($1,000)
• Ski tow pylon ($175)
• Port and starboard bow cushions ($180 each)
• Mercury 9.9-hp kicker outboard (See dealer)
• Mercury 15-hp kicker outboard (See dealer)
• Remote kicker motor shift/throttle control ($800) (plus dealer installation)
• VersaTrack drink holder ($35)
• VersaTrack tool holder ($35)
• VersaTrack cutting board ($95)
• VersaTrack tackle tray ($90)
• Trailer brakes upgrade ($250)
•
Note:
VersaTrack pricing does not include freight and dealer installation
Warranty
The following items are part of the Tracker Warranty --
• 5 year bow-to-stern warranty
• 3 year warranty on powder coat finish adhesion
• 3 year warranty on factory-installed trolling motor and fishfinder
• Limited Lifetime structural and deck warranty
• Provisions for transfer to second owner
• One-stop factory warranty solution
• Full coverage throughout the warranty period — No pro-rating
The TRACKER Targa V-20 WT is big enough to accommodate three anglers comfortably.
Observations
The TRACKER Targa V-20 WT has a heavy-duty feel and the size to handle the myriad bodies of water that fishermen will ply in search of big game. The full-frame walkthrough windshield and supportive bucket seats will be appreciated on windy days.By packaging the boat with a motor and a trailer and equipping it with requisite gear like a trolling motor, a fishfinder and dual livewells, TRACKER also makes the Targa V-20 WT easy to buy. For the base price, she comes ready to head straight to the ramp.
Test Result Highlights
Top speed for the Tracker Targa V-20 WT (2016-) is 46.1 mph (74.2 kph), burning 20.20 gallons per hour (gph) or 76.46 liters per hour (lph).
Best cruise for the Tracker Targa V-20 WT (2016-) is 22.8 mph (36.7 kph), and the boat gets 4.65 miles per gallon (mpg) or 1.98 kilometers per liter (kpl), giving the boat a cruising range of 197 miles (317.04 kilometers).
Tested power is 1 x 225-hp Mercury OptiMax Pro XS.
Standard and Optional Features
Systems
| | |
| --- | --- |
| CD Stereo | Standard |
| Shore Power | Standard |
Exterior Features
| | |
| --- | --- |
| Swim Ladder | Standard |
| Swim Platform | Standard |